Wedding Venue in Salt Lake City
Millcreek Inn is a romantic wedding venue in Salt Lake City, Utah. Nestled within the mountains of Millcreek Canyon, we offer the picturesque atmosphere of a destination wedding location, without the inconvenience of travel and expense. We've been providing brides and grooms in Salt Lake Valley, Park City, Davis County, Provo and Orem with unparalleled wedding experiences since​ 1999.
Whether you're looking for a small, intimate wedding ceremony or a celebration with lots of friends and family, we'll accommodate your needs and customize our wedding venue to fit your vision. Our wedding venue can host up to 250 guests. Take a wedding venue video tour of our grounds to get a better idea of what we offer.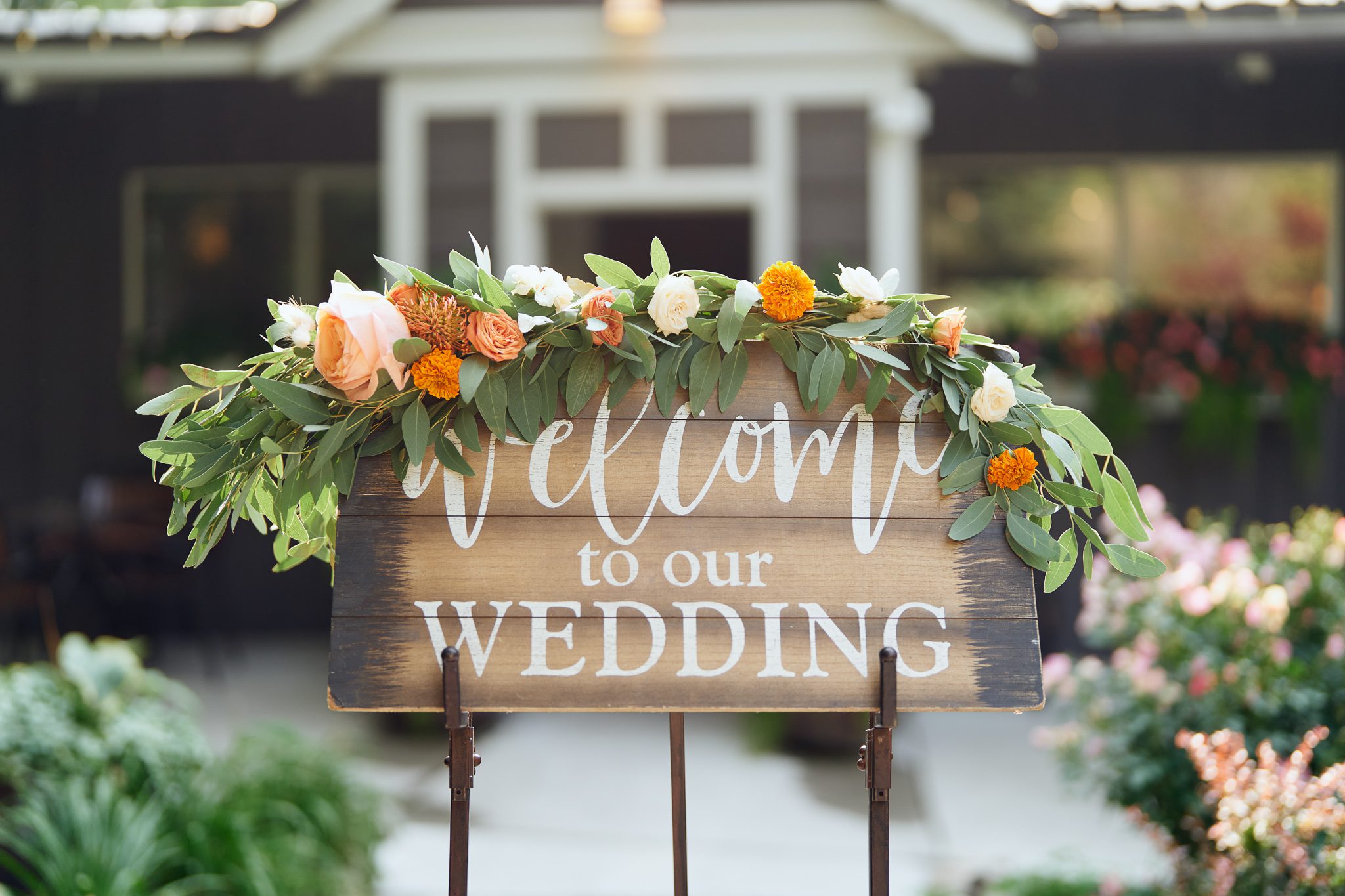 Wedding Packages Include:
Private dressing rooms
Intimate dining rooms
Event Coordination
Cozy Fire Places
Spacious open air patio
Ceremony arbor & bandstand
Large rustic outdoor bar
Newly renovated dance floor
Gorgeous Canopy for inclement weather
Heaters to keep your guests warm outside
Fire pit
All Setup and Clean Up
Plated or Buffet Menus
Banquet Bar Drink Service
Tables​ & Chairs
Flatware & Glassware
Ivory Cloth Linens*
Ivory Cloth Napkins*
Lanterns
Sound system
Lighting
Outdoor Wedding Venue Versus an Indoor Wedding Ceremony
When you choose Millcreek Inn as your wedding venue in Salt Lake City, Utah, we'll cater to your wedding wishes. We can accommodate inside and outside requests, so you get to choose whether you want an indoor or an outdoor wedding ceremony in Salt Lake City. If the weather is cooler, we can always accommodate an outside ceremony by having a tented wedding with outside heaters. Although it's hard to beat the idea of a rustic wedding reception facing pine trees in the middle of a canyon, you'll find our beautiful indoor reception space hard to resist. Our cozy fireplaces and wooden beams create the most intimate dining venue for an indoor wedding reception.
Take a look at ​our wedding photo gallery or Instagram to see how we've made each wedding unique and memorable.


Special Wedding Amenities & Menu
Because traditional pre-wedding activities surrounding the bridal parties are as important as the wedding ceremony and wedding reception, we offer bridal party dressing rooms for both bride and groom. As a wedding venue, we've found this feature to be extremely valued by our couples. This space offers an intimate moment between best friends and family before the moment you say "I do".
Our wedding venue includes designated parking areas that are clearly marked within 100 yards of our facility. Our facility is wheelchair accessible and shuttles ​or valet service can be contracted for the ease of your guests.
With an in-house Executive Chef, we cater all events, so you don't have to worry about scheduling dinner or drink vendors. We welcome specialty diets and custom wedding menus. We can even accommodate eco-friendly and green wedding requests. Our wedding coordinator will help you find preferred vendor list.
*Specialty fabrics and additional colors of table linens, area linens and linen napkins are available for rent through Millcreek Inn. We are happy to accommodate special requests to fit your needs and your budget.
It was all Incredible!
"We had booked Millcreek Inn for our wedding over a year before our big day, and had the best experience working with Kenna. Kenna and the rest of the Millcreek team went above and beyond to help us have the wedding of our dreams. She answered every email and responded to every phone call with positivity and enthusiasm which helped this picky bride to feel at ease and excited throughout the entire planning process. When our big day finally arrived, we were blown away by how well Kenna and her team executed on our vision. From the spring flowers to the tree lights and even the table setups, it was all incredible. As everyone knows, the wedding day itself can be a bit hectic and the time just flies by. The Millcreek team knew our schedule of events and made sure everything happened the way we intended it to. What that meant for me and my now husband, is that we were able to relax and enjoy the moment, rather than stressing out about every little thing. Looking back, I can confidently say that our wedding was the best day of our lives and Millcreek helped make that possible."
– Annie Yu
I would recommend Millcreek Inn a hundred times over
"Words cannot express my gratitude for Kenna and her amazing team at Millcreek Inn. My wedding was literally perfect. There were so many things I hadn't even thought of when I initially planned my event, and without Kenna's coordination, it would have been a disaster. I can only imagine all the work she did behind the scenes so that I could just relax and enjoy my big day. The food is truly exquisite, and the venue is like stepping in to a fairy tale. I would recommend Millcreek Inn a hundred times over to anyone looking to have their own perfect wedding."
– Larinda Giegel
Incredibly beautiful venue with equally great people
"Incredibly beautiful venue with equally great people. Kenna at Millcreek Inn has the talents of peace, calm and organization. We had a beautiful wedding and dinner We had 120 people For the wedding and dinner – the slider bar and the food was amazing. It far exceeded my expectations Thank you Chef Valenzuela & Martin The staff was amazing to help with any of our set up and went above and beyond. The venue is gorgeous, the people incredibly kind and accommodating and knew exactly what to do to make the evening perfect Only downside was it got cold fast but they hustled out with patio heaters Thank you to Kaylee, Chef Valenzuela, Kenquan, Tommie, Maggie, Hannah And Kenquan carries a cake 🙂 like a super hero!"
– mama Shauna
Contact ​or Check Availability
Please contact us to find out about wedding date availability and schedule a tour to learn more about our wedding venue in Salt Lake City, UT. We're excited to be a part of your wedding ceremony and reception and we look forward to helping you prepare for your special day!